What's new in IceWarp Deep Castle Gen 2
Revolutionary dashboard to welcome you upon login.
Easy to launch and password protected Conferences.
Improved document collaboration options.
A brand new Desktop Client.
IceWarp Dashboard
The Dashboard is IceWarp's new opening screen and your gateway to the entire collaboration ecosystem.
Single-login access to all features
Start your day by logging into the Dashboard at login.icewarp.com or from IceWarp's website and navigate comfortably across all the components.
Manage mobile devices
View, manage and delete your mobile devices or see a guide on how to add IceWarp account to
your device.
Support on Dashboard
Priority support: Administrators will have their request form prefilled when clicking the Support icon.
Live support: Every user can ask for advice right from the Dashboard just by clicking the Live Support icon.
Bridge to admin settings
Admins can open administration console, set up domains or edit billing information right from the Dashboard without having to switch to a separate service.
Conferences
Ready for prime time straight out of beta, Conferences come loaded with powerful features to make your team meetings a smooth operation.
Scheduling
Set up a conference call in advance. Name it, invite attendees and add notes. Invitees will automatically receive an email with call details and a link to join.
Password protection
Make your calls private from unwelcome attendees. Organizer can secure the call with a password that only organizer and authorized attendees know.
Moderator
As a moderator, mute and unmute attendees, end your meeting for all, or kick an attendee out of the meeting if needed.
Meet without limits
Every user can start a conference and invite colleagues or external users. Invitees can join from the browser without installing anything. Conferences support up to 70 participants.
TeamChat
New features in TeamChat are now making your collaboration even easier.
TeamChat stream
TeamChat stream in Documents enables you to discuss document edits without losing focus. The right-side chat panel takes collaboration to another level.
Mention all
Make sure everybody sees your update in a TeamChat room by simply mentioning @All members.
A brand new Desktop Client
Let's explore it's revamped modern design and new handy features.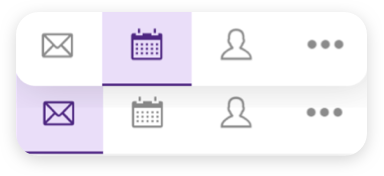 Handy sidebars
Don't limit the right side of your screen to chat only. The new sidebar provides also quick shortcuts to calendar, agenda and contacts.
Notes
Instantly capture thoughts or jot down ideas with IceWarp Desktop Client's new Notes feature.
Watch for Reply
Among other new features, Watch for Reply will help you to keep track of important emails.
Favorites
Pin frequently used items and save time repeatedly searching for them.
Coming later this year
WebFlow
Customize your IceWarp with data from services of your choice. Easy third-party integration in a couple of clicks coming soon.
Video emails
Back and forth messages to clarify one single detail are over. Video emails are the future of
e-communication.
Dashboard Gen 2
Second generation displays recent documents and stats. The skin can be customized or whitelabeled.
Explore Deep Castle in a broader perspective